Not All Facials Are Created Equal
We all know the importance of great skin care, and the part regular facials play in keeping our skin healthy and happy. Facials help to reverse the aging process, fight congestion and sensitivities, and generally keep skin performing at its best.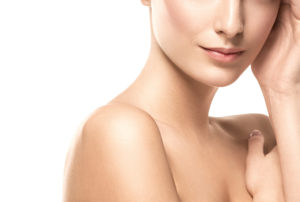 But are all facials created equal? We say no. At Elixir Mind Body Massage we've been bringing you the best in massage for over 10 years, and now we're offering the Elixir difference for your skin care as well! So what, exactly, does that mean?
Here's what you can expect from your Elixir Mind Body Massage Facial:
Our urban oasis is a modern city escape, providing high end comfort and exceptional service while you treat your skin.
Elixir facials use

 

ARCONA skincare

 

products with enzymatic-based ingredients such as high concentrations of antioxidants, plant lipids and extracts, sea vegetables, essential oils, vitamins and minerals.
Because what's NOT in a product can be vital, ARCONA products contain no petrochemicals, binders or fillers, chemical stabilizers, parabens, sodium lauryl sulphates, perfumes, dyes, or any other caustic, toxic ingredients. Most products in the line are Vegan friendly, gluten free, organic and there is no animal testing.
Time is allowed for thorough consultation. Each service is tailored, and the products used are formulated, to your unique skin needs.
Distinctive, high-performance service options are available for all ages, skin types and skin concerns.
Your face, neck and decollete are all treated in every Facial.
Ultra soft

 

Comfy linens

 

and your personal music choice give your private room all the cozy Elixir comforts you're used to in your massage services.
A customized home treatment plan is provided based on your skin's response to the Facial, to maximize the effects of your service.
Like our Massage options, our Facials also bring you the very best possible service at an affordable price.
Facial Memberships are available, so you can save while keeping your skin looking gorgeous!
---