5 Ways to Make The Most of Your Facial
You've read the facial descriptions and consulted with our concierge and have
 

reserved your appointment.  Now here is how to get the most bang for your buck!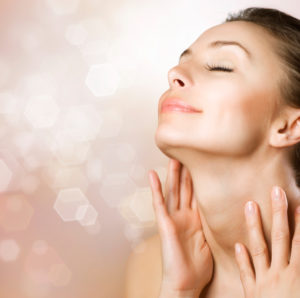 A professional facial is a great way to not only relax and feel pampered, it is also a great opportunity to learn how to have glowing, healthy skin everyday.  Tap into the knowledge and resources your licensed esthetician makes available to you.  Take advantage of her expertise, and pay attention to the custom product and service recommendations she makes based on your individual needs.
1. Before you come to your appointment ask yourself a few questions and then be prepared to share this information with your esthetician.
What are my top 2 skin concerns?  For example, do you have dry skin that appears dull and shows fine lines and wrinkles or do you have oily skin that becomes congested easily and have breakouts often.  Both can be treated effectively; however, each would be treated very differently.
What does your current skin care routine look like?  Do you have a routine? How often do you cleanse, moisturize, exfoliate and use more active products like a serum, mask, peel, or toner?
What products are you currently using?  Are you happy with the results? What products are you ready to to replace with something better suited for your skin's needs?
2. Arrive early to your appointment so you have ample time to thoughtfully answer the questions on your facial intake.
This gives your esthetician a starting point for ensuring you receive the most effective and safe service, while also making the best recommendations for your skin goals.

3. Know what results you want to see in your skin and share this with your esthetician. For example do you want fewer breakouts or to reduce redness and dry patches?
Sometimes this can be done with a single facial, especially one like the Organic Enzyme Peel or the Dazzling Double Face Lift.
Other times it may require some more intensive and regular care to get you there.  Setting up a professional treatment plan with regularly scheduled facials can get you on track. Memberships or a Facial Series are a great value.
Using the right skincare routine regularly at home can get you the healthy skin you want (whether it be with the

 

ARCONA

 

line or your own favorites).
4. Ask questions.
Every facial, while having the same basic elements, is comprised of different products based on your skin type and concerns.  So find out why the esthetician chose to use a specific mask or peel for you and find out what it does.  If something feels especially lovely or smells heavenly, find out what the product is and if it is available to take home.  Don't be afraid to speak up!

5. Come prepared to relax and fully experience expert, luxurious care.
Yes this is an opportunity to educate yourself, it is also a wonderful time to take care of yourself and allow Elixir professionals to care for you.
We want to make you feel beautiful inside and out!
---